Retired PL Mod & FunCorp
Nabory na PL moderatora MiceForce - Maj / Czerwiec 2019



Ponownie witamy wszystkich na oficjalnych naborach na moderatora społeczności PL!

W związku z dalszym rozwojem gry i rozrostem naszej polskiej społeczności ogłaszamy kontynuację naborów na

moderatora

gry!

Jeśli czujesz się na siłach i myślisz, że możesz podołać temu zadaniu, śmiało -

dołącz do naszego zespołu!

Jesteśmy pewni, że i Ty możesz dołożyć cegiełkę do naszej społeczności i sprawić, by była ona dla Ciebie i innych przyjemniejszym miejscem.

Krótko przypominamy, że do posady moderatora kwalifikuje się osoba, która:
Ma ukończone 15 lat - Każdą osobę będziemy z tego konsekwentnie sprawdzać, ponieważ jest to jedno z najważniejszych wymagań.
Zna

język angielski

na poziomie

co najmniej komunikatywnym(!)

- Ten podpunkt jest akurat bardzo ważny, ponieważ ten język będzie Ci potrzebny aby móc porozumiewać się z moderatorami z innych społeczności.
Wykazuje się

kulturą osobistą

- Żeby zachowywała zimną krew, w nawet najbardziej napiętych sytuacjach.
Ma w sobie

dużo motywacji

- Miej na uwadze to, że to stanowisko nosi za sobą wielką odpowiedzialność za serwer oraz graczy. Nie jest to ranga dla "szpanu" ani samych przywilejów.
Jest

szczera

i

uczciwa

- Jeśli spróbujesz nas w jakikolwiek sposób oszukać, wiedz, że Twoja aplikacja będzie od razu

odrzucona

.
Nie otrzymała wielu wyciszeń / banów - Na sankcje typu Wulgaryzmy czy Obrażanie możemy przymknąć oko, pod warunkiem, że nie było to za częste. W przeciwnym wypadku Twoje szanse na zostanie moderatorem spadają dramatycznie.
Ma co najmniej

3-miesięczne doświadczenie z grą

- Im dłużej jednak jesteś z nami, tym bardziej Twoje szanse są większe.

Co oferujemy?
Możliwość poznania MiceForce i jego zespołu "od środka".
"Pracę" w młodym, doświadczonym, pełnym humoru i pozytywnej energii zespole!
Wiele przywilejów, ułatwiających wykonywanie przyszłej pracy.

"A co jak zostanę przyjęty?"

Jeśli Twoja ankieta zostanie wybrana, poinformujemy Cię o tym maksymalnie do

dwóch tygodni po zamknięciu ankiet

. Oczywiście nie rzucimy Cię na głęboką wodę bez odpowiedniego wyjaśnienia co i jak działa. Zanim jednak zostaniesz pełnym moderatorem, będziesz pracował przez okres próbny, który będzie trwał co najmniej trzy tygodnie. W tym czasie zdążysz zapoznać się z obowiązkami moderatora i jego komendami. Informacja o Twoim okresie próbnym zostanie utajniona wśród graczy, żebyś nie musiał pracować w stresie.

Wszystko jasne? Świetnie, w takim razie możesz zacząć wypełniać ankietę >Tutaj<

Wszystkie odpowiedzi podane przez Ciebie będą poufne i będą dostępne tylko dla osób wybierających kandydatów.

Nie bój się rozpisywać. Im więcej napiszesz tym bardziej nas przekonasz do wybrania akurat Ciebie. Unikaj błędów językowych i ortograficznych oraz pamiętaj, że każda podana przez Ciebie nieprawdziwa informacja ujrzy światło dzienne.

Wszystkie pytania na temat ankiet można wysłać do mnie w prywatnej wiadomości. Postaram się odpowiedzieć w miarę moich możliwości.

Wszystkim aplikującym życzymy powodzenia, mamy nadzieję, że niedługo się zobaczymy!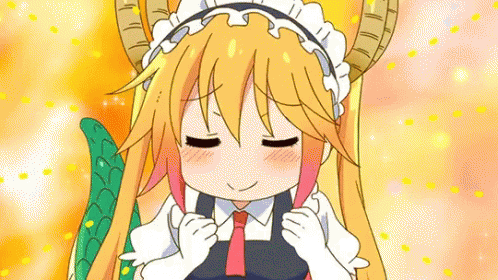 Last edited: