Heyo! Welcome to "Make an Outfit With the Fur Above" Minigame!
In this thread, you'll post a fur either you like, don't like, haven't used before, etc! and someone will try their best to design an outfit with it.
Please state if you don't want someone to use your created outfit. I'm not responsible for anyone taking inspiration for/copying outfits from this thread.
Any messages not following the given directions will be removed and warned, please only post on this thread if you're playing along!
-
Tutorial
To find furs to use on your posts, you can save the images from my thread
here
!
To show your created outfit, you can take a selfie of your mouse in-game or use this website
here
to create one!
Either way, you have to save the image on to your computer and use an image uploader website to be able to post it.
Once you do, use the
direct image link
and paste it between: [.IMG]direct image link goes here[./IMG] (No periods).
Example
Starting Player:
Here's your fur to create an outfit with!:
Responding Player:
Cute fur! Here's my design: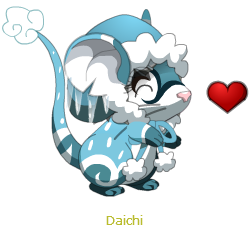 Here's your next fur!:
And so on.
-
First Fur:
​